Paint and Quarter Horse Mares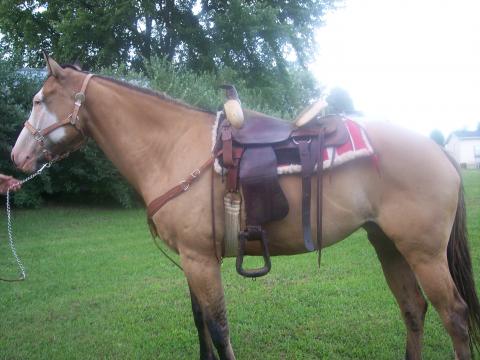 2002 Dunskin overo mare. She stands close to 16h and is one of our safest trail horses. If you can sit on her you can ride her.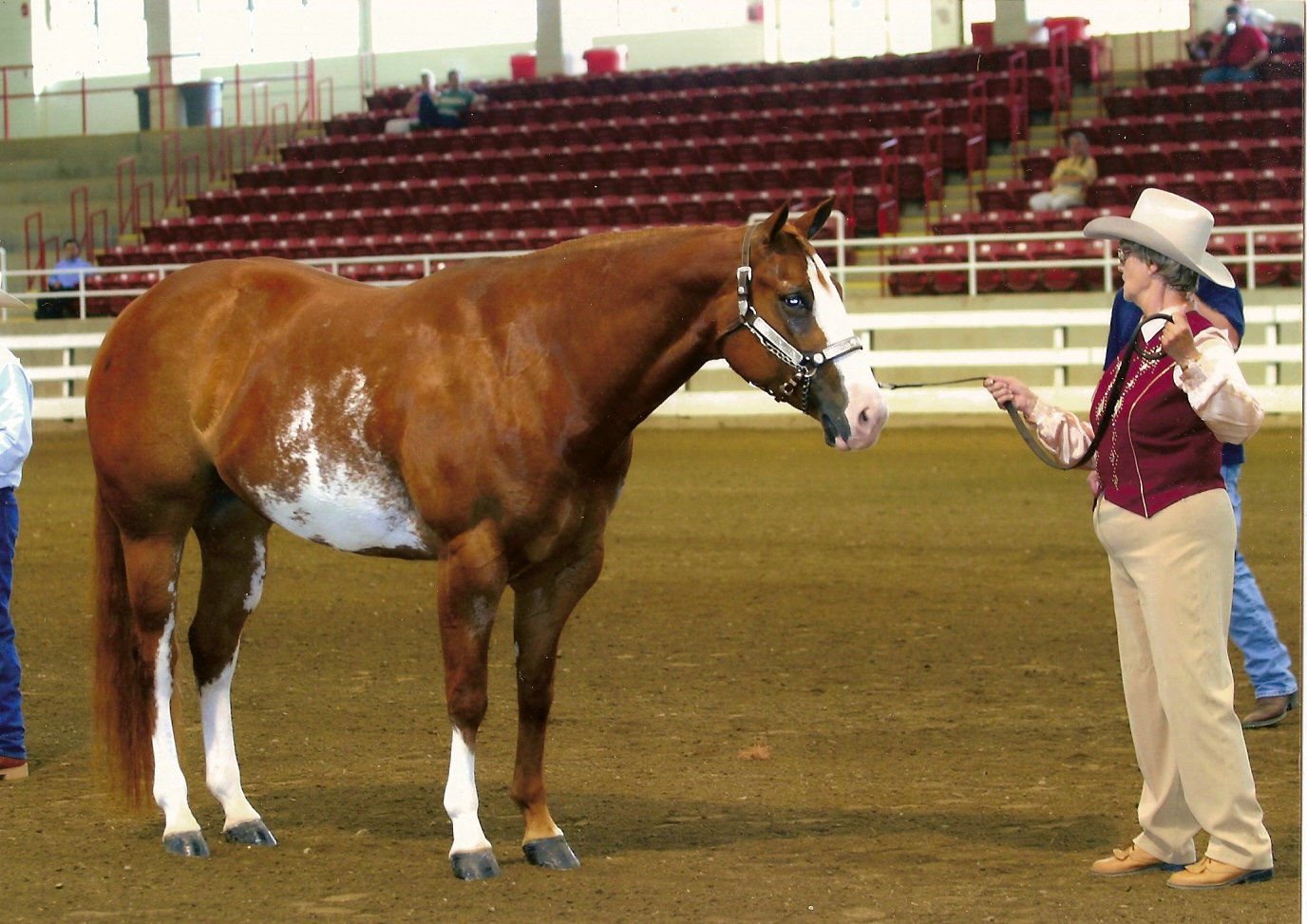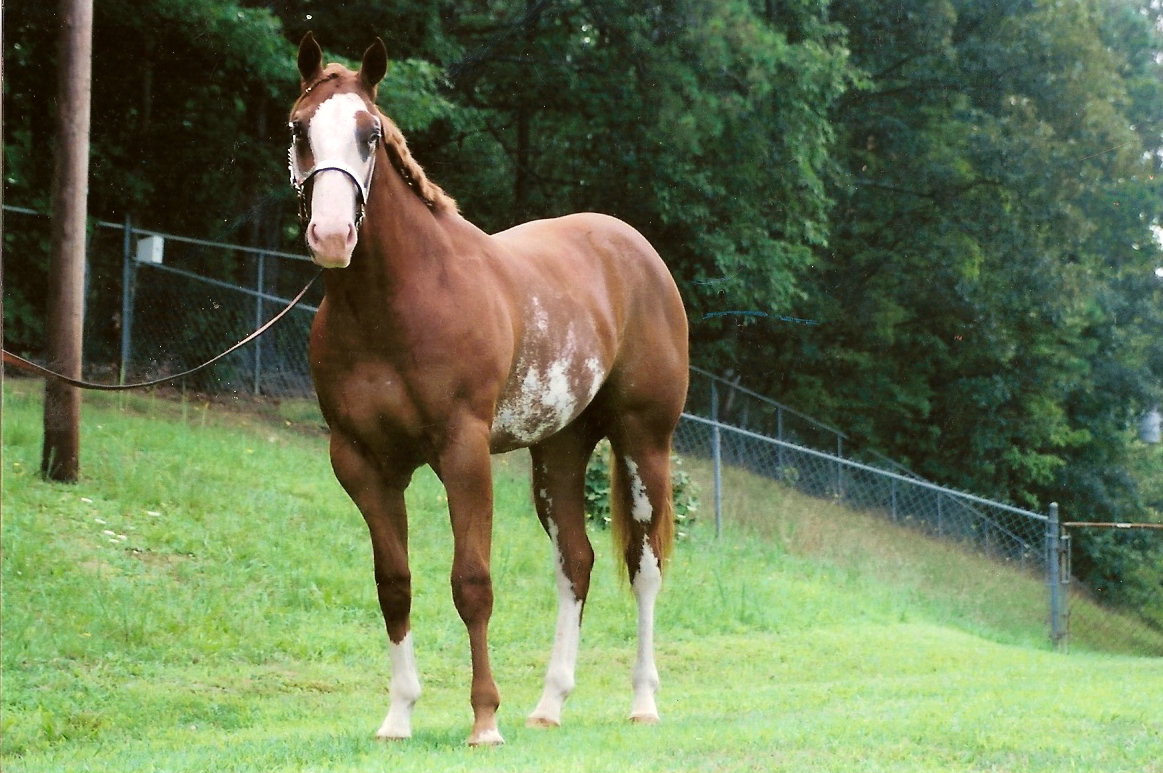 Foaled March 2000. This mare is out of this world!! She has her ROM in halter and will hopefully be a great momma as well. She stands 16.2.Pics are of her at 3yo. She has grown . We will put recent pics up when she sheds off this spring.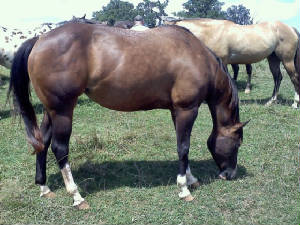 Super nice mare, broke very well to ride. Bred to Illusionary Cowboy for a 2013 foal.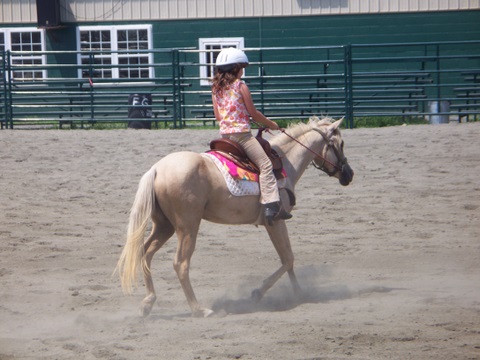 4yo 13.2h Quarter pony. Tink has had many miles on the trails as well as camping. She is going to make a child very happy!
SOLD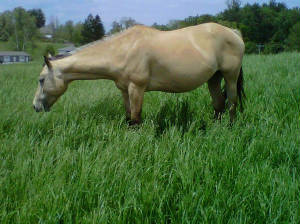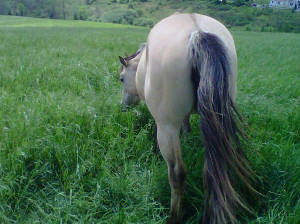 Started nicely under saddle. Foaled a super nice chestnut blanketed filly by Illusionary Cowboy. Bred back to SA Dragon Storm for 2012 foal.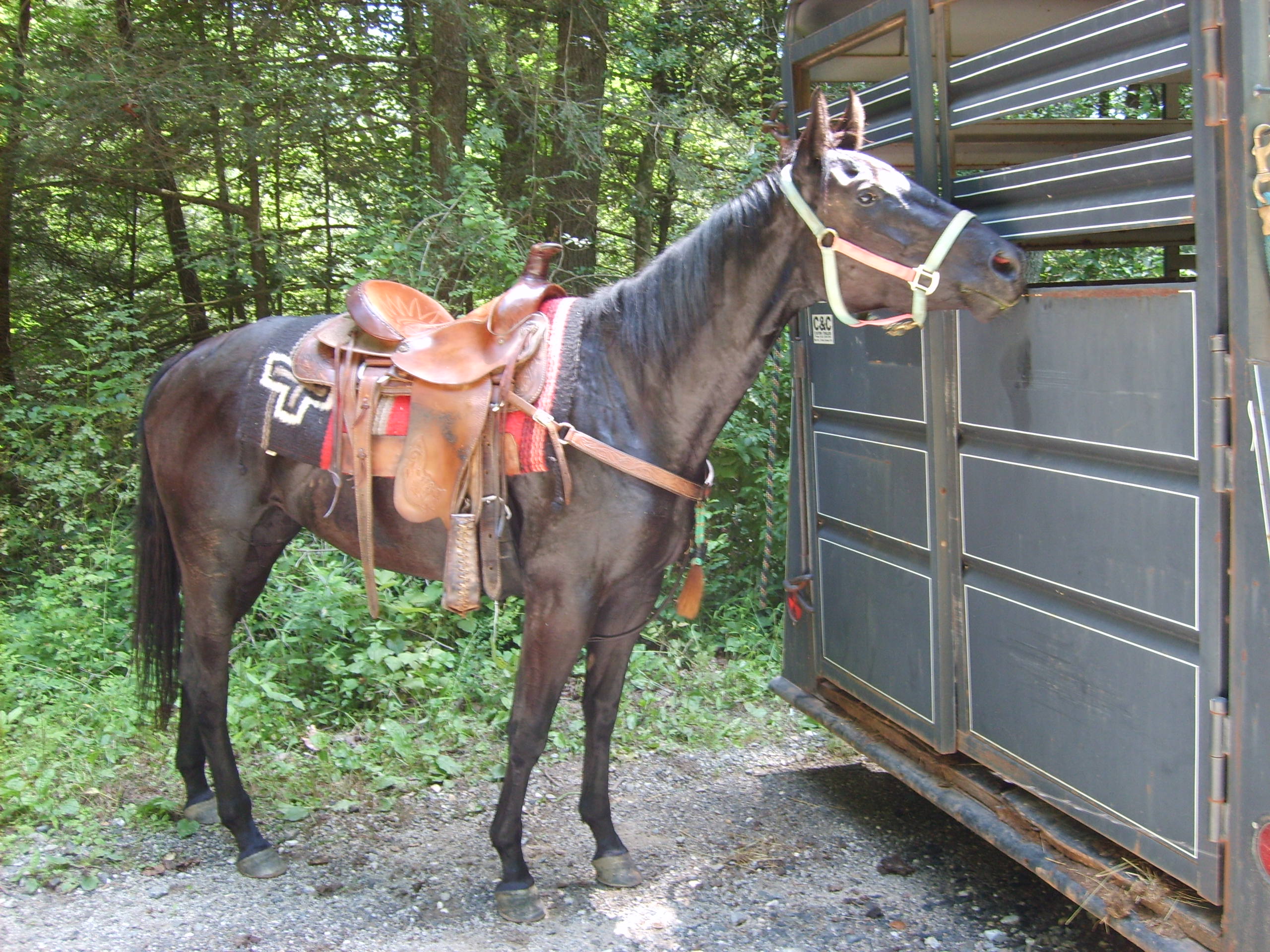 Funny is bred to rein. She is double bred Mr Joe Glo on the bottom and Doc's Solano on top. All showing on her papers. .Foaled 2005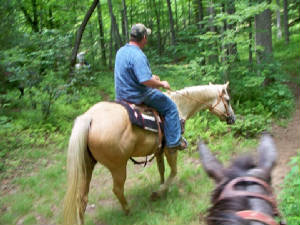 Jackie is another performance bred filly.Watch Go Lucky and Two Eyed Jack on her papers. She's started nicely under saddle. Foaled 2003. Bred to SA Dragon Storm for 2012 foal.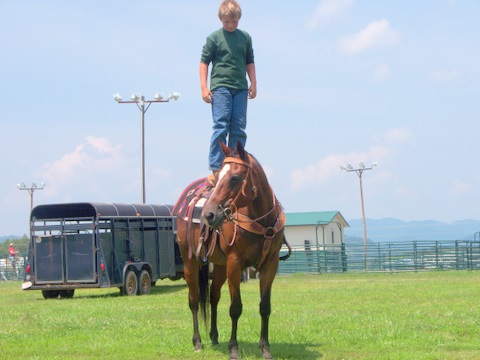 1991 bay mare. CJ has it all! Breeding, beauty and personality. She is the sweetest mare and has taught our son to ride. She is very special to us. She has been exposed to Strider for a late 2011 foal.
SOLD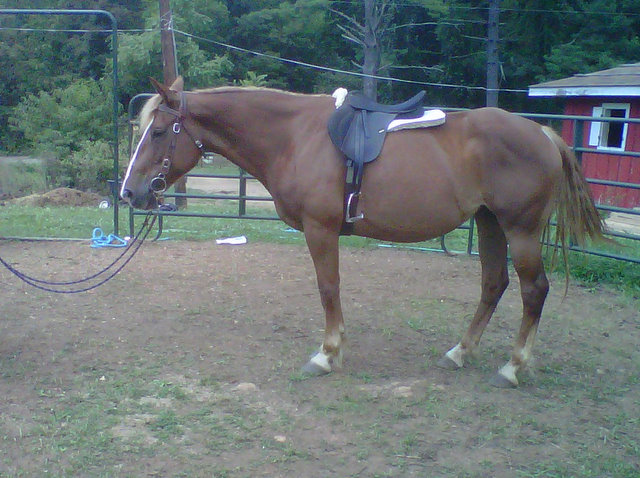 16h 7yo chestnut draft cross mare. Extensively trail ridden and used to give trail rides to the public. She is great for any level adult rider and shows great promise under english tack.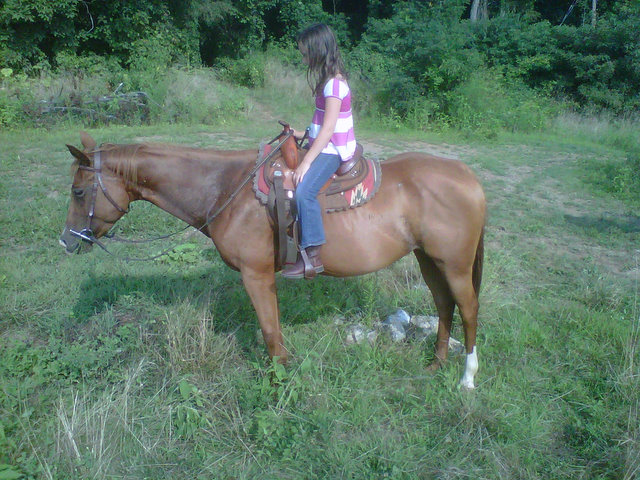 Lonsum is a 14.2 2005 QH mare. A wonderful little mare that we put all the little kids on. She is careful and sweet with her riders. She is a grand daughter of Zippo Pine bar and it shows in her movement.
SOLD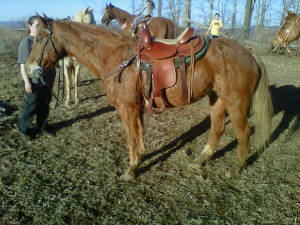 14yo grade QH/App cross. 14.2 h . Chestnut with roaning. Very well broke. Likes to go and turns on a dime. Rides off leg and seat as well.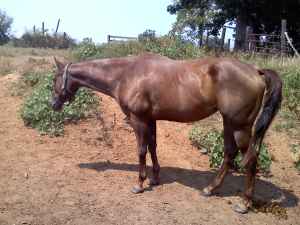 2003 Chestnut AQHA mare. 15.3 and a laid back girl. Tiger has been used for 2 years on guided trail rides to the public. She likes to go slow and easy. No speed events for this girl. If you are looking for a mellow trail horse to explore the trails here she is.
Pictures and info coming soon on:
Sassy Yellow Rose-AQHA